Is your Customer Care Service undersized?
Don't give up on new clients, you don't need new human resources. Create your brand new chatbot(o let us create it for you), connect it with your favourite integrations and let it solvemost of the requests. But don't worry, new tickets can be created directly by the chatbot!
Try it
Features
---
Multilingual, possibility of endless customizable chatbots per channel,                  usage statistics, user administration, CRM integrations. A product that you will love.
Integrations
---
Connect your favorite apps to get the most out of your conversations.
Messenger
Webhook
Zendesk
Web Chat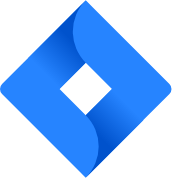 Jira
Agile
Try it
---
We will enable you a free demo, or ask us any questions you want.
---
Botsolver
di Claudio Gagliardi
Viale Matteotti, 82
Cervia (RA)